Seed Processing Plant is a complete set production line composed of seed cleaning and treating procedures. Seed cleaning procedure will remove the dust, big size impurity, small size impurity, stones, immature, eaten, sicken seeds out. Seed treating procedure will coat the protective chemical film on seeds' surface to improve seed germination rate. One Seed Processing Line normally including following equipment: Seed Cleaner , Seed Grader , de-stoner, Gravity Separator, Seed Coating Machine. We will offer particular plant solutions for every different seeds processing requirements. Oversea installation and training is available.
We built over 10 sets seed processing plants at home abroad. Following are two cases reference.
10 ton/hour wheat seed processing plant in Hebei, China.
This 10 ton wheat seed processing line includes: 5XTK-10 wheat huller, 5XZC-15 Seed Cleaner & Grader, 5XZ-10 gravity separator, 5XFJ-10 seed Grading Machine, 2 sets 5BY-5B seed coating machine and 2 SETS DCS-50B Bagging Scale System.
Wheat seed processing line working flow:
Wheat huller: Hulling and removing the husk on wheat seeds
Seed cleaner & grader: Removing the dust, oversize and undersize impurity
Gravity separator: Separating the immature, eaten, sicken, moldy, bad seeds.
Grading machine: Grading wheat seed by size difference to 2 levels
Seed coating machine: The two different level seeds go to different seed coating machine for chemical dressing.
Bagging Scale : Finished wheat are being weighted and packed to bag.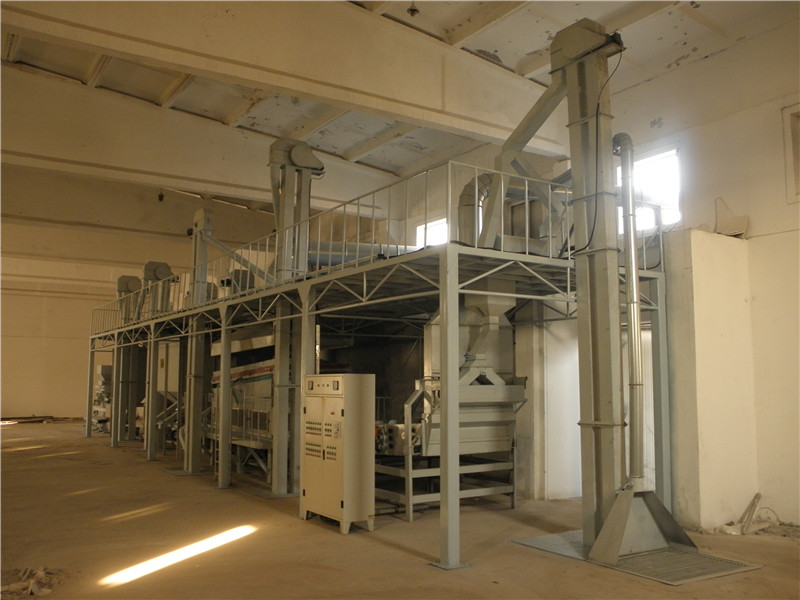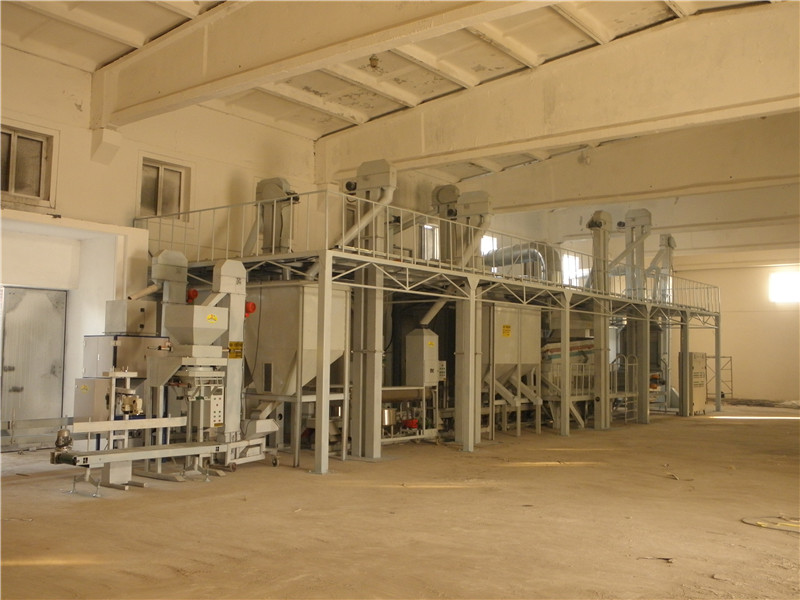 5 T/H rice seed processing plant in Ecuador
This client main crop is rice seed. Considering of the raw material condition, our engineer made following cleaning recommendation. Whole plant is made of drum precleaner, debearder, Fine Seed Cleaner, thickness separator, gravity separator, seed coating machine, bagging scale system.
Whole plant functions introduction
Drum pre cleaner: quick remove the big impurity as the straws
Debearder: remove top hairs on rice
Fine seed cleaner: remove dust, light impurity, big and small impurity
Thickness separator: separate the seeds by thickness, improve final seeds quality.
Gravity separator: remove the partially eaten, insect damaged, sick seeds
Seed coating machine: coat seeds by medicine and protect seeds after sowing
Bagging scale: pack grain into the bags, prepare seed ready for sale.